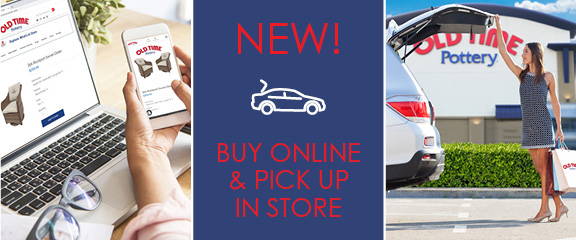 Now is the perfect time to take advantage of our new BUY ONLINE & PICK UP IN STORE feature. Refresh your outdoor space with new outdoor furniture, pots and planters, umbrellas, and more!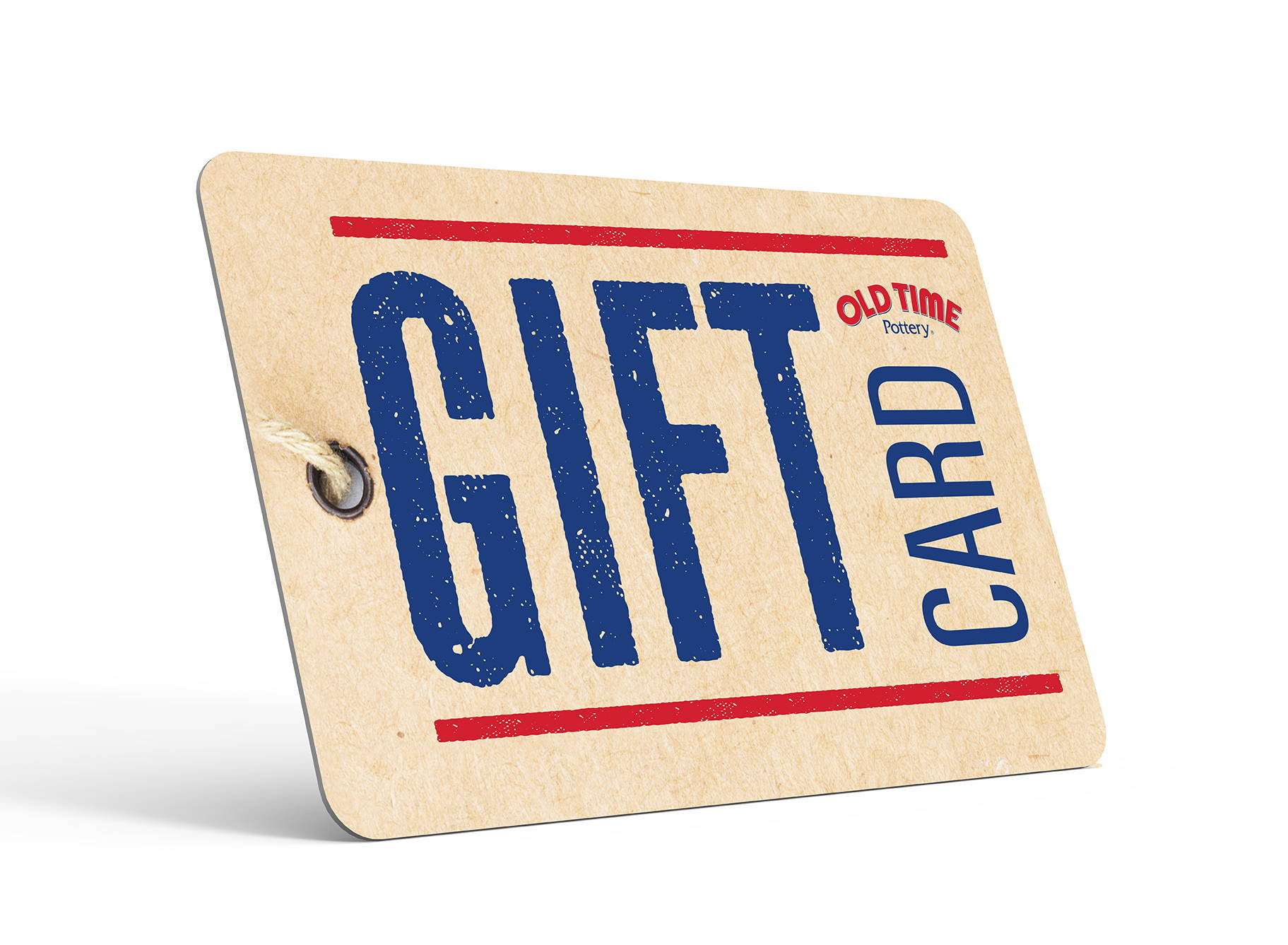 Buy Old Time Pottery
Gift Cards Online
Have an Old Time Pottery Gift Card shipped directly to your home - no need to pick up at the store! Gift cards come pre-loaded in $25, $50, $100 and $250 increments!
SHOPPING ONLINE IS NOW A BREEZE