Angie from The Country Chic Cottage is on the blog today to tell us about planter ideas that are perfect for your home.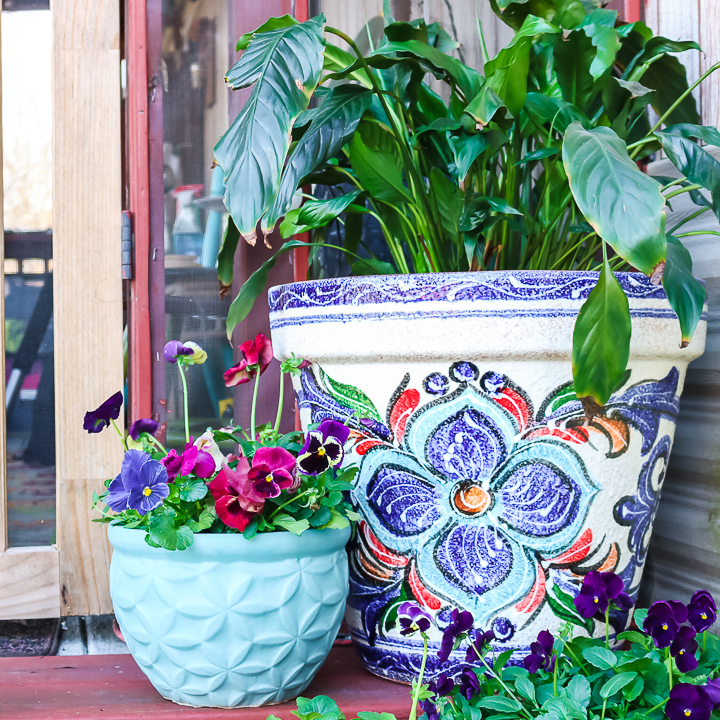 Planter Buying Tips
"First, you will need to purchase your planters. Here are a few tips for picking the perfect pots for your plants as well as the area you have:
Look at the tags on your plants to see how tall and wide they will get. Pick a wide variety of planter sizes depending on the final size of the plants.
Drainage is key when it comes to planters so make sure either your pots have drainage holes or you add rocks to the bottom.
Add height with a variety of planters in different sizes. This will allow you to create a layered look easily.
Create a color palette and use that when shopping. Buy planters that all coordinate for a cohesive look.
When purchasing planters, use the tips above and you will want to shop a location with a wide selection. I love heading to my local Old Time Pottery as they have a huge selection and I can mix and match my pots right there in the store. Plus, I can pick up other items I may need to spruce up my patio while I am there. NOTE: You can also shop online and pick up if you are nervous about going into stores right now."
She goes on to give tips on picking out the right plants, adding the plants to their pots, and displaying the planters. Make sure you check out her blog to get the full scoop!