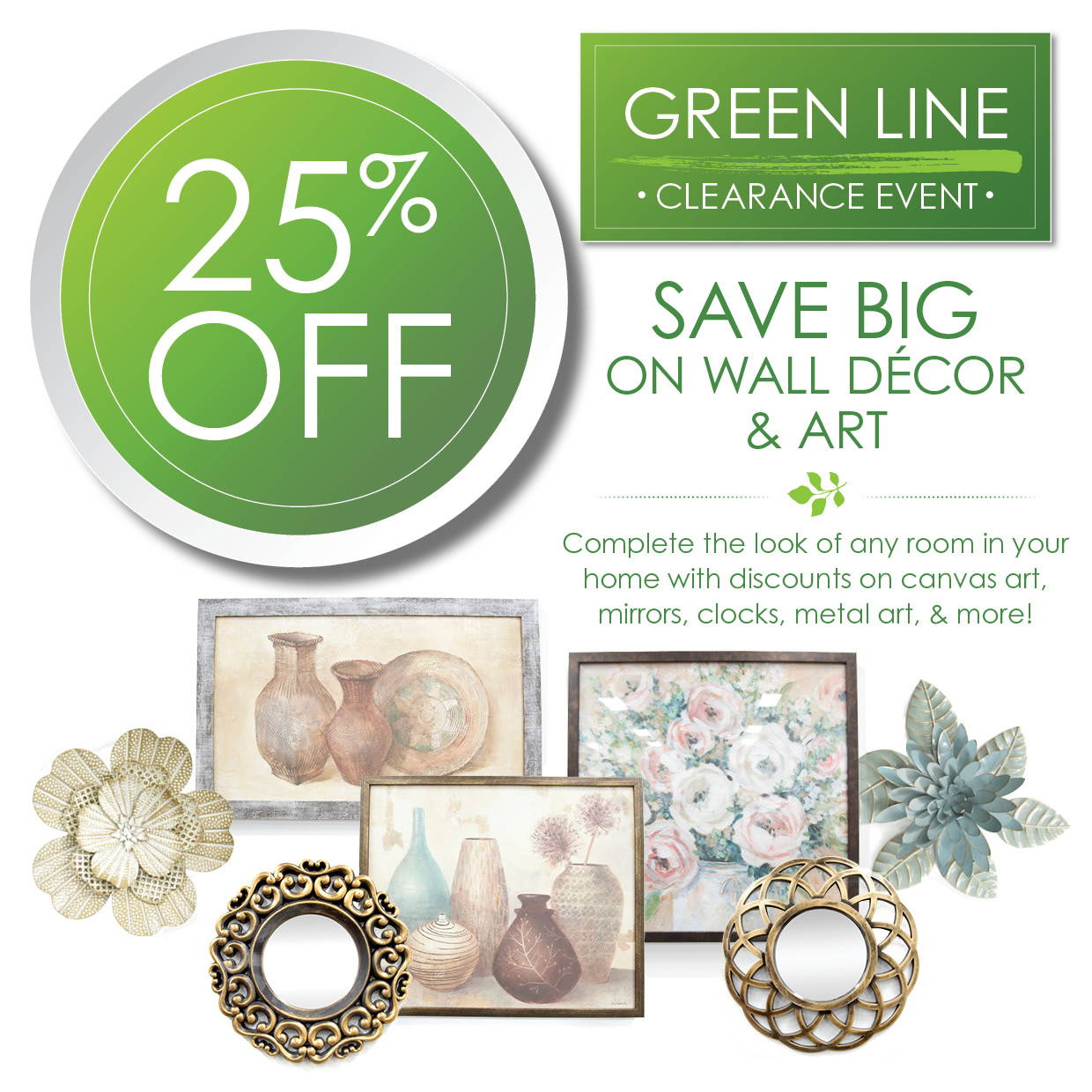 THE SAVINGS ARE GETTING BIGGER!
Our Green Line Clearance Event is now 25% OFF, so our Green Line Merchandise is going to go fast!
If there's a green sticker or green line through the barcode, you'll save an additional 25% off the marked price.
It's that simple!
THOUSANDS OF ITEMS INCLUDED
Find savings throughout the store on almost every aisle, including Home Accents, Linens, Furniture,
Rugs, Dinnerware, Housewares, Glassware, Floral and More!